Art in motion
As the son of the well-known South African master impressionist, whose namesake he is, Adriaan Jr. of Hartbeespoort is an artist with old values, but new ideas. "I work 100% from photographic memory and use no models or photo references. That is the one thing my father taught me. He was much stricter with me than with any other student he assisted from time to time. I was forced to do pencil sketches and figure studies for years before I was allowed to touch a paintbrush. But I have been very fortunate to have grown up in the presence of such mastery.
"Adriaan admits the Boshoff name has been both a blessing and a curse – on the one hand it is an established name in art circles, but inevitably it leads to comparisons. That is why he worked so hard to find his own voice and why he was willing to risk everything – and lose everything.  He strives to convey movement on the canvasses and wood to which he applies his oil strokes and charcoal lines. He spends up to 16 hours a day in his studio, applying the knowledge and discipline he was taught by his father.
He presents his paintings in his own unique style of modern impressionism. "Art has to evolve and finding new themes is sometimes challenging. It always remains a journey and you never stop learning or improving."
His work is filled with humorous interpretations of life that attracts many younger and modernist collectors, but he also caters for those who prefer classic themes.
"The dynamics of life find reflection in the liveliness of art," he says.
"I usually work on at least three paintings at once. Sometimes it becomes so frustrating to struggle with one, then at least I have  something else to move on to. In times where I feel stuck, I paint mundane everyday objects such as ashtrays or matchboxes, or billowing smoke from a burning cigarette. It is all about improving your technique. When you master something basic, you at least feel you have accomplished something. I also often use these elements later on in my paintings."
He is very vocal about mass production and copies. "It doesn't do anyone favours. Investment art collectors want to be sure they buy a one-of-a-kind painting. There is no art in copying anyone. It is unethical." Adriaan tries to paint a variety of themes, because it makes the market so much wider. He often works on commission and is very grateful for these, because with five children to feed, waiting for inspiration or painting when the muse has dropped by, is not an option.
"Painting is like every other skill. You have to practice it, every day. Sculptor Tienie Pritchard once told me that if you want to succeed in art as a career, you have to close any backdoors. When painting is all you have, you work at it. Even if all you can do that day is to make a broad brush stroke on the blank canvas. If you want to make a living of it, you need to treat it as a normal day job, even though the hours are far more gruelling!'
Adriaan's paintings speak to the viewer and tell a story. It is clear he knows how to bring his subjects to life. You can hear the Harley roar, the giggle of the lady of the night with the smoke billowing from her cigarette and the playful banter of kids around a school bus.
Adriaan and his wife, Andri, make a formidable team. She is responsible for marketing his work worldwide via social media, and for the administration and shipping of sold paintings. The couple owned a framing business previously and still prefer to be involved with choosing the frames for Adriaan's works, because they believe the painting and the frame form a unity. "The wrong frame can detract from the painting."
Adriaan hopes to exhibit internationally one day, but in the meantime local and international art lovers have access to his creativity online.
Follow Adriaan Boshoff Jr on Facebook for up to date news of his  work.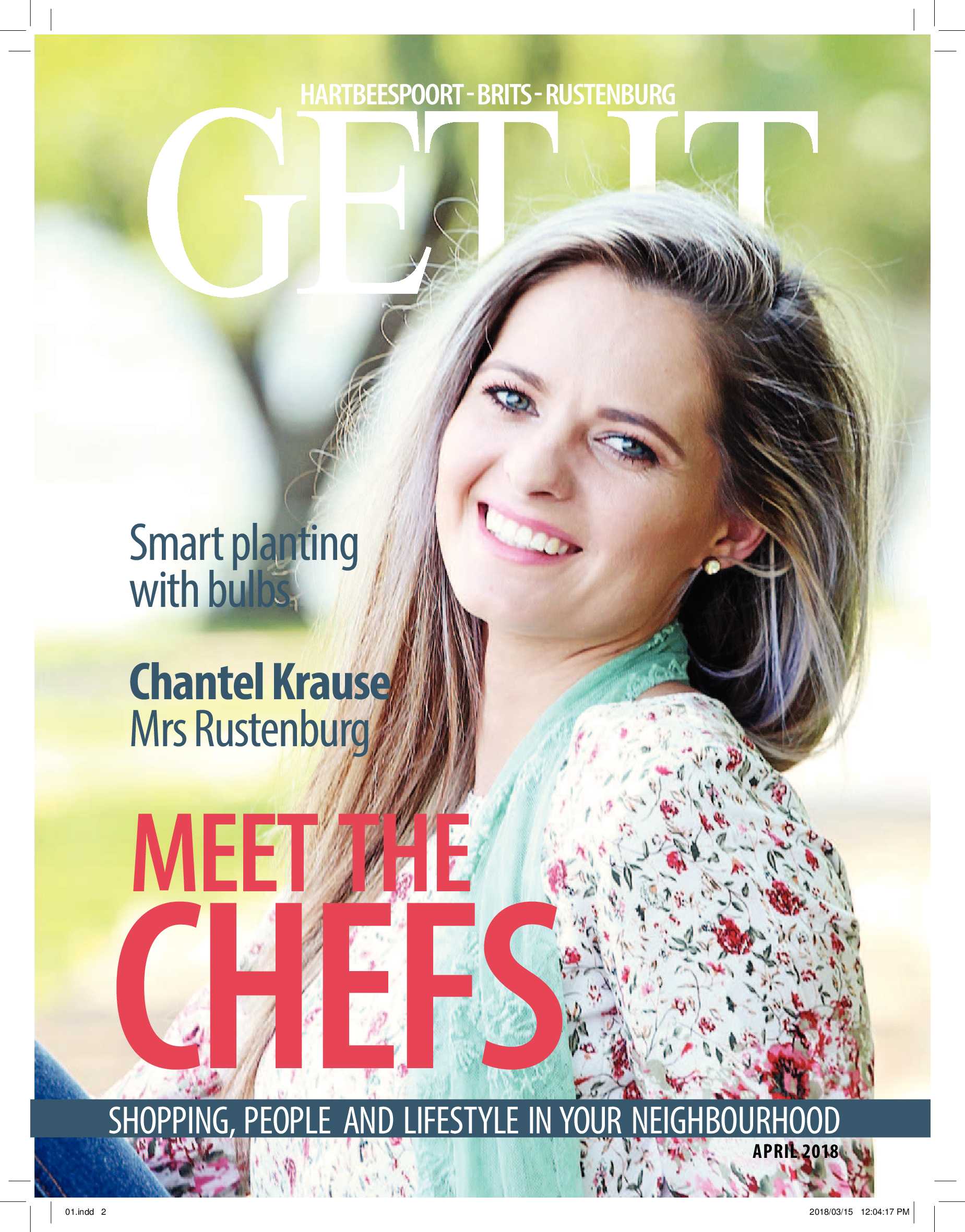 is a national brand of premium free magazines available in centres across the country.
to see other Get It magazines in the network.