Lilly dresses little ones
She has and continues to inspire and motivate mothers, young and old, by showing what determination and passion can bring about in one's life.
Looking back, Lilly Enslin did not realise how her interests in fashion back then as an 18 year-old young lady, would lead up to this point. As a little girl, as far back as she can remember, Lilly was extremely particular about what she wanted to wear and would scream and shout if she did not have her way with a particular outfit. "My poor mom," she laughs.  Although she was very keen on studying Fashion Design in Stellenbosch, the opportunity to take a gap year in England seemed more exciting and she was off to London.  Privileged enough to work at Yale University Press at the time, introduced Lilly to Graphic Design.
What amazed Lilly most about being abroad was the "online shopping" methods – which weren't operational in South Africa yet. The ability to purchase your items from a catalogue and have them delivered to your door really intrigued her.  "I decided to head back to SA and enrol for a Graphic Design Course in Durban at the Style Design College, which coincidentally also offered Fashion Design courses. I would often find myself peeking into their classrooms with more interest in what they were up to rather than my own subjects," tells Lilly on her return to South Africa. Life brought me back to Hartbeespoort where I started working as a Graphic Designer with very good friends of mine at Urbantrend.
This is where Lilly learnt all about website design and development, not knowing at the time that this was just another milestone in the journey of what was to be. "Gaining experience and also keeping a close eye on what was happening in the fashion industry in our country I watched websites like Spree and many chain stores opening online stores which made me realise that finally South Africa was ready for virtual shopping," said Lilly.  "It was only when I had my own little ones that I realised where my true passion for fashion design came from and what I was meant to do. I had accomplished a lot with my graphic design career but I felt drawn to the clothing industry and especially children's clothing."
With little experience in the design of clothing herself, Lilly started an online store, purchasing from suppliers and selling their products.  "It bothered me that, although the concept was right,
I was not fully involved in the actual manufacturing of the clothing."
Lilly had started giving the manufacturing of the clothes a go, but was not fully satisfied with the end-products.  She then decided to employ a sales assistant, and the instant Lilly met one of the applicants, Alida Siebert, the entire puzzle started coming together.  "From the minute she walked through my door it felt like my dreams were finally coming to life," Lilly said with great appreciation.  "I design the clothing and source the materials and she brings it all together." Lilly and Alida see to absolutely everything regarding the business, from start to finish, and even write a personal note to every individual customer with every order they send out.  "People like this personal touch," she explains.
With her newfound venture, packed with great, exciting concepts and inspiration for all mothers, Lilly has started something which is bound to spread like wildfire and hopefully see Tiny Necessities shops pop up in small shopping or lifestyle complexes countrywide.
When asked to describe the clothing in her store Lilly says that one word would be appropriate and that word is "Pinterest."  "Besides being beautiful and nice to look at and touch, our products offer absolute quality and all things that are good for your child."
All their clothing and products are 100% authentically South African. "Every little thing, from scratch, is made and purchased in South Africa."
Besides being top quality, another draw card for the products sold in Lilly's store is the fact that the clothes are sold exclusively in her store and are not mass-produced.  Just 20 little outfits in each style are made, and once they are all sold, they are replaced with brand new styles.  This rule will apply throughout the chain of Tiny Necessities.
In December Tiny Necessities was officially registered as a franchise.  "I have already had enquiries from Randburg and even as far as Port Elizabeth and hope to have our first franchise store there soon," Lilly says with excitement.  "The whole idea with this concept is to empower mothers and allow them the opportunity to start their own businesses."  For a very reasonable amount, it is possible to put up a Tiny Necessities shop and flourish going forward.
What makes this creative young mom's idea so lovely is the fact that moms are able to do this with their children.  "My children absolutely love being my models and fitting on the outfits," she says of her own two who help with the process of getting designed clothing perfect for sale from her shop.
New clothing is put on the Tiny Necessities shelves every two weeks and at the end of March their winter range will be available. "People love to buy gifts from us for baby showers as well because the items they purchase are totally unique," Lilly says.
When asked who motivates and encourages her, Lilly says, "I have my father to thank for my entrepreneurial outlook and my mother for raising me to be a strong woman. My husband has been my biggest supporter throughout and none of this would have been possible without him."
Tiny Necessities remains a national online store.  Their products can be purchased online and they courier nationwide, items being received no later than two working days after payment is made.
For pure cotton clothing, leather Shoo-shoo's, bed linen for babies, small clothing hangers and a soon-to-be introduced range of wooden furniture for your little one's nursey, pop in at the beautiful Tiny Necessities store at Smoorverlief in Hartbeespoort or alternatively, visit their website (www.tinynecessities.co.za) or their facebook page. They can also be found on Instagram and Twitter.
"The dream to leave a legacy behind is not too far off," says Lilly.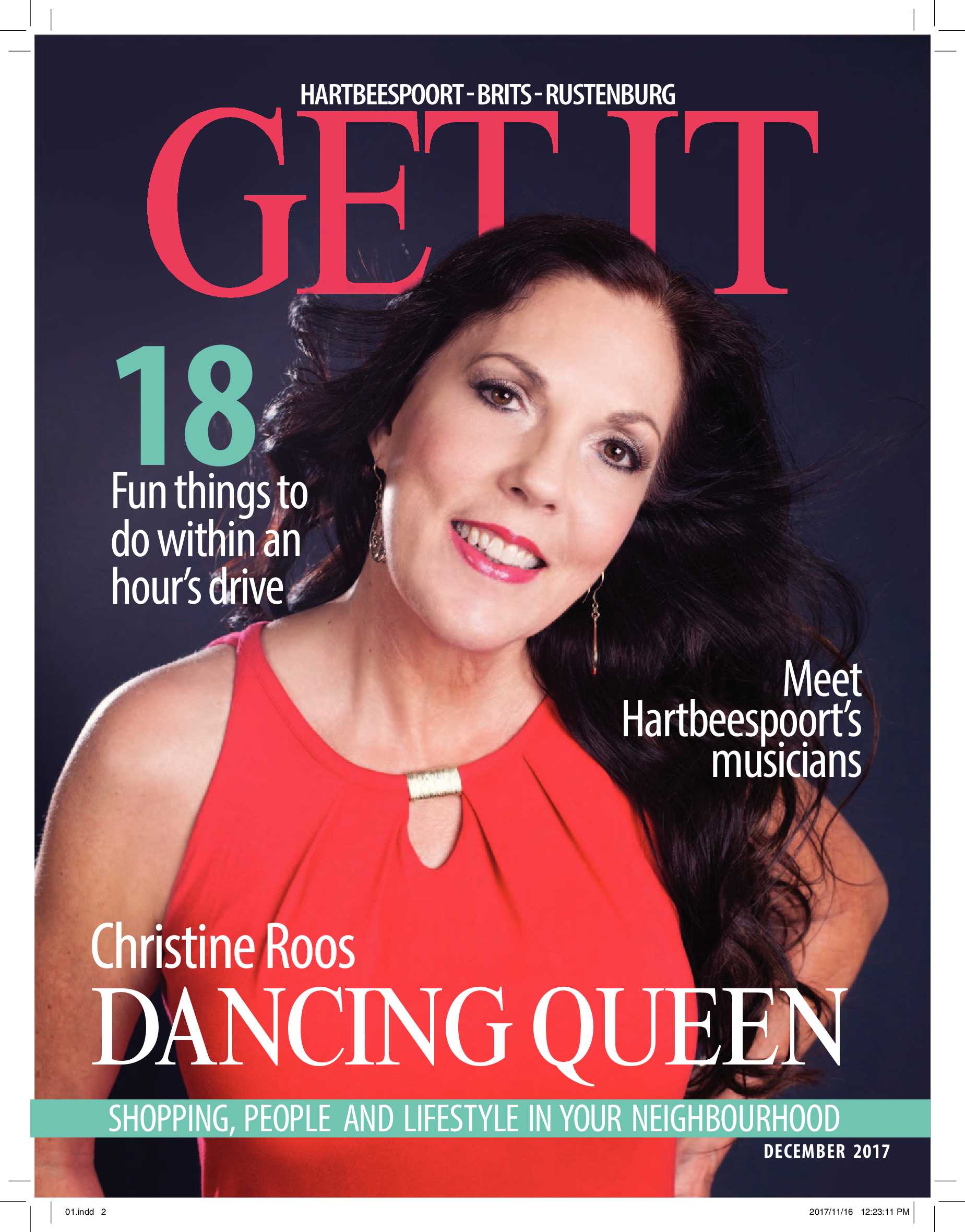 is a national brand of premium free magazines available in centres across the country.
to see other Get It magazines in the network.