Lovely Hlengiwe has her power back
Thirty-eight-year-old Hlengiwe Twala, easily passes for her 18-year-old daughter's sister. But behind the deceivingly youthful beauty is a strong and determined woman who finally knows who she is and what she is capable of. "The sky is the limit," she beams.
She has had a whirlwind year and her biggest prize is the big heap of self confidence she gained.
However, this was not how she felt a year ago as wife, mother and housewife. Hlengiwe, a former model, gave up her career and dreams to become mom for the past 18 years.  "When people asked what I did, I would say I was a qualified taxi driver and life coach for my three daughters, aged 17, 13 and 9. I had no time for myself and because of my age, the modeling assignments were few and far between," she said.
"I really needed this. Besides the fact that I was frustrated with being just someone's mother and someone's wife, my mother died of blood cancer two years ago and I had a cancer scare last year. When my health was cleared and when I came across the Mrs South Africa pageant, I decided to just do it and have fun! I was going to take my power back and do something that makes me feel good and helps others."
She never thought she would win.
"I just saw it as a way of taking charge of my life again, regain my self confidence and in the process do good. I was astounded when I won. My life changed immediately in so many ways. Firstly, we as a family had to change our lifestyle. I was not just mom anymore and my dear, wonderful and loving husband had to jump in and help with the children and the house.  And I realised a very strange thing – being a strong woman you can always ask for help. And I also learned that although we are getting older, we don't have to stop living, and that is the message I want to convey to all women."
What is it like being Mrs South Africa?  "It is amazing and wonderful. My life and my family's have changed in so many positive ways. I have made so many friends and that has now led to a business opportunity. I am going to be the owner of my own business. I can hardly believe it and I can't wait to jump in and make a huge success of it," she beams.
Hlengiwe and fellow Hartbeespoort resident, Lebitso Ramphori, a Mrs South Africa finalist, are opening an exclusive nail franchise in Fourways.  "And we would like to open more. The possibilities are endless."
Through the pageant, Hlengiwe has also become aware of how many women are out there who have lost their sense of self-worth.  "And I think I have inspired a few. I am the oldest Mrs South Africa to date and I have had women coming to me, thanking me for opening their eyes and making them realise it is never too late to pursuit dreams and goals. I tell every women to get her power back and to do something for herself!"
Becoming Mrs South Africa has changed her life forever. She has new big dreams that she is going to fulfill. One is to help people in need. She started the Love Project a little over a year ago where she supplies  underprivileged schoolgirls with hampers of toiletries and sanitary wear. "This has made me realise how spoilt and ungrateful we are. 'A seven-year-old girl came to me after I handed out the hampers and told me how happy she was as she had never owned a toothbrush. I had to hold back my tears. We have to do more. There is such a big need out there, we must stop complaining and start giving back."
And now, as a result of wearing the  Mrs South Africa  crown, Hlengiwe is once again in demand for modeling work.  "But the biggest excitement is my new business, my very own business. Can you believe it, I am going to be a businesswoman," she laughs.
And what does the family think of all these changes?  "I have the most supportive, loving, humble husband. He is always there when I need him and since he has had to step in when I am not at home, the relationships between daughter and father have become extremely close.The three girls are so proud of me and it is huge fun for them to help me dress up and try out my make-up.  One of them told me the other day that she thought it was so cool that she could one day tell her grandchildren that their grandmother was a Mrs South Africa"
A message for women? "I want them to take their power back and be who they want to be. If I can just inspire a few women to come out of their shells and live their dream, I'm happy. I hope that I could be the hope for women out there."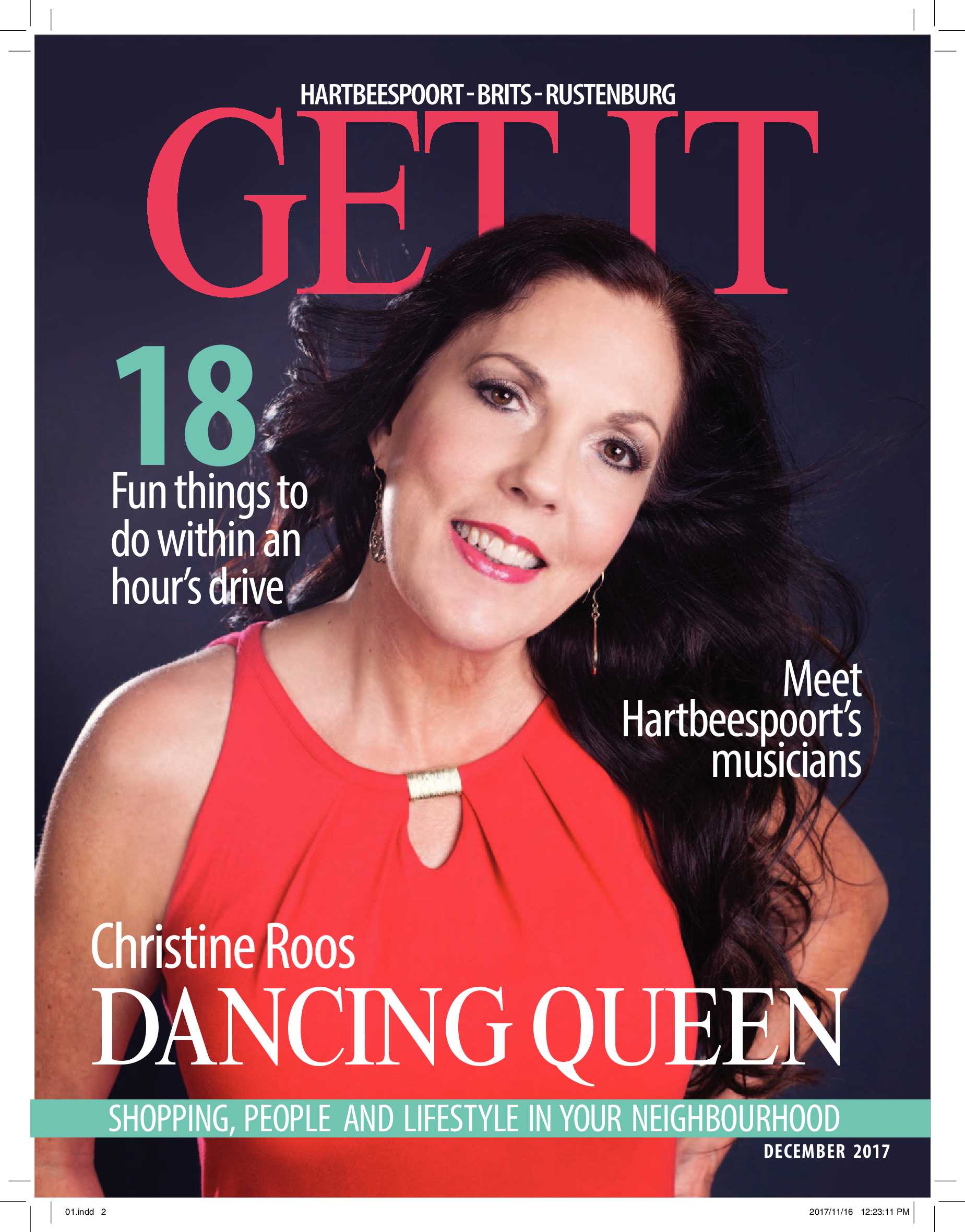 is a national brand of premium free magazines available in centres across the country.
to see other Get It magazines in the network.