Never stop believing
In less than a year, the life of Ulrich Bester (26) has changed drastically and it will never be the same again.
Remarkably, this young man stays positive, smiles and manages to inspire those with disabilities and those without, all the same.
From someone who was declared a "lost case" to a very functional, pleasant young man, Ulrich is hopeful to say the least. With great clarity Ulrich remembers the accident on the grim afternoon of 31 May 2016 which forever changed his life. "I was in the passenger side of a vehicle driving from my place of work in Brits," he tells, "and a woman who was driving at a very high speed skipped the stop and collided with our vehicle, knocking the side I was sitting on."
Ulrich's C4 and C5 vertebrae were broken, causing paralysis from the neck down. He was airlifted to the Millpark Private Hospital in Johannesburg where, although a scan was done to determine his injuries, he was refused further medical treatment because he had no medical aid. "After the scan was done, they broke the news that I would never walk again," Ulrich tells. Despite his smile, it is clear that it was, and still sometimes is, a bitter pill to swallow.
Ulrich was transferred to the Johannesburg General Provincial Hospital where he was left lying for three days without any treatment. "They said I was a lost case and would lie like that forever and if they needed to resuscitate me they would, but that was it."  He emphasizes the importance of medical aid.  "About a week before the accident I had been in the office of a broker regarding medical aid but had just not decided on one yet."
His injuries which had been neglected for three days, were so bad that when the means came about for him to be transferred to the Lenmed Private Hospital in Randfontein, Ulrich was admitted to the hospital's intensive care unit for 26 days.
Thereafter he was transferred to the Mediclinic Muelmed Private Hospital in Pretoria where he spent almost 6 months. He also underwent rehabilitation there.
Ulrich went, in a few seconds, from being an avid rugby player and absolute sports lover, to someone who is now totally dependent on other people. "I have more or less accepted this fate and made peace with it," he says, "but of course I do also have some down days when I battle."
Sport is what he misses most. "Before the accident I never sat still," he explains. "Now I just sit on the sideline and watch rugby matches and I must say, it makes the longing worse sometimes."
Ulrich believes that there is a reason and plan with everything that happens in this life and that there is always hope. "I am already getting a slight bit of feeling back in my biceps and my shoulders are getting better too" he says with a smile. "If my biceps are fine, I will be able to operate a wheelchair with my arms eventually." He currently operates his wheelchair with a joystick – looking device guided by his mouth. He says that the experts advice is to give it about two years. "Most of the betterment and healing take place after that."
Ulrich says that he has no anger for the woman who caused the accident, but has been very angry and frustrated with the circumstances. His life has gone on and Ulrich wakes to a new day with new challenges and opportunities everyday.
He spends a lot of time at a company which manufactures wood products. He has always had a keen interest in woodwork. "I give input and ideas." He still, however, needs someone with him 24 hours a day. Despite the comfort and the mobility his R 150 000 wheelchair offers, Ulrich needs help with just about everything.
Currently, he operates his cell phone with a stylus in his mouth, steers his electronic wheelchair and drinks from the glass fixed in a position close enough to his mouth.  "My friend has been helping me, but soon I will have a PA who will assist with it all."
What is most admirable about this young man is his passion to now help others who find themselves in similar situations.
"I am passionate about starting a charity organisation to raise funds for quadriplegics who, unlike myself, do not have the means to access the care and equipment I had the means to. One only realises the desperate need once you are in a situation yourself."
Ulrich says that in rehab he realised what a hard fight differently-abled people fight just to get a little bit back out of life every day.
The accident cost Ulrich many friends, but he says that the friendships that remained are now stronger than ever before.  His parents have battled to accept what has happened to him because they see the enormous frustration sometimes. But to cheer himself up, Ulrich spends quality time with his nieces and nephews. "They just brighten up my day."
Ulrich has a motivational message to all people who are in the same situation. "Never stop believing and always have hope, you never know when things might change."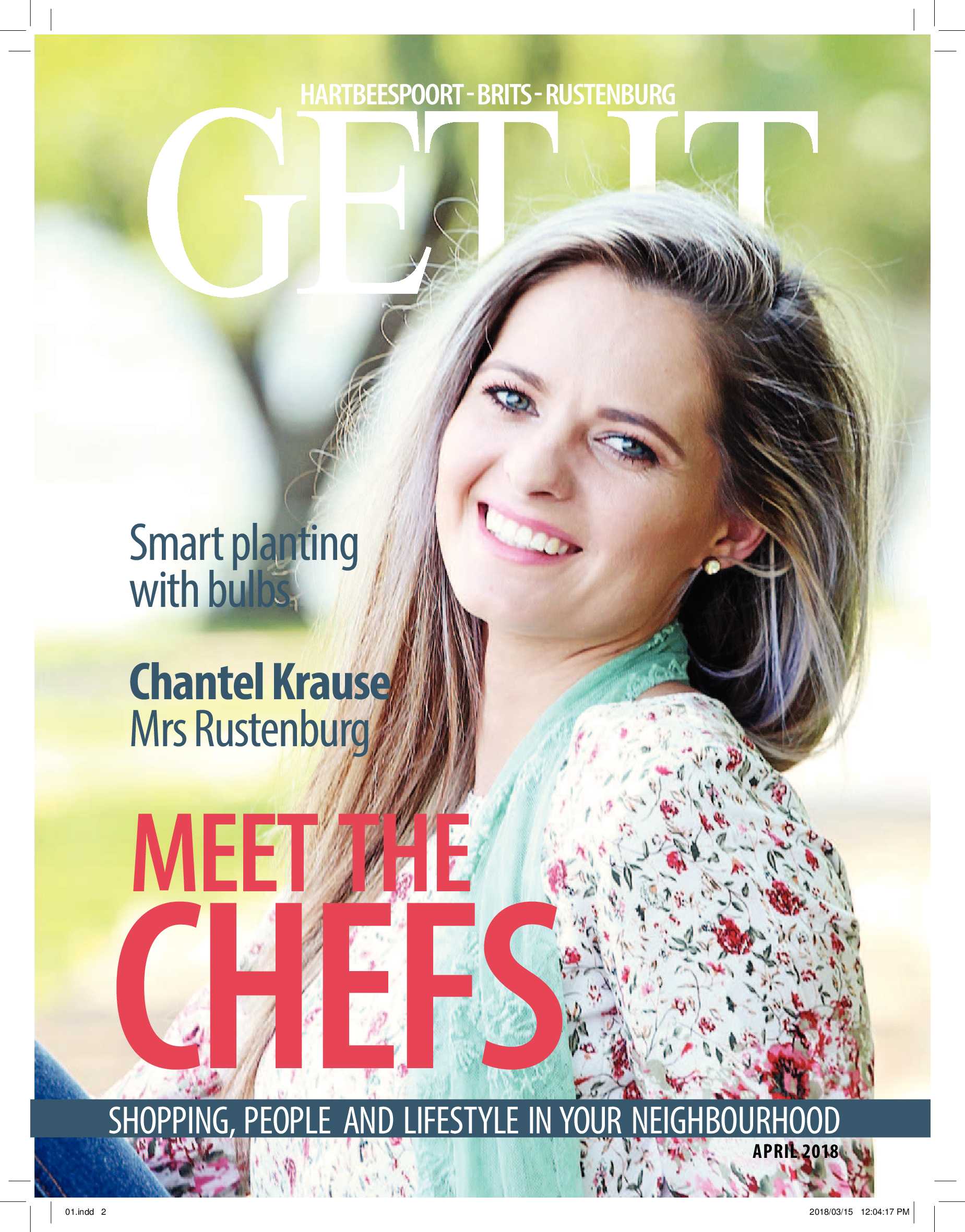 is a national brand of premium free magazines available in centres across the country.
to see other Get It magazines in the network.