Capturing the sea
Fanie has one overwhelming love in his life – the sea. And although he is for the moment living in the bush, he creates seascapes that put the viewer instantly on a beach.
"For now I have to be in the bush, but I will be back on the coast in the near future. Once you have lived and loved the sea, you can never really leave," says this talented artist who is self-taught.
This popular artist, who is known for his unique and moody paintings of the ocean, only started painting at a late age approximately 15 years ago when he moved from Gauteng to the South Coast.
An IT technician by trade, a paintbrush was the last thing Fanie expected to pick up.
"I once attended an art course when I was young and dabbled with it for a while and then forgot all about it," he says. "It was only when I moved here and this majestic ocean confronted me every day that I developed the urge to paint again."
At first, he just watched. Only after a year, walking on the beach and sitting on rocks watching the sea for hours on end, did he try to capture the sea's mood on canvas. 'I painted on the beach and after a while I even became a tourist attraction," he laughs. He became known as the Ramsgate painter and sold many paintings to holidaymakers right there on the beach while the paint was still wet.
"I believe you cannot paint a subject unless you know it and have observed it thoroughly. The sea has moods and endless motion, and it never stops… that is what I am trying to capture." And he succeeds. Every painting lives and the viewer feels the movement, the sway of the waves… his paintings fascinate.
Like the sea, he also believes a painting is never finished. "It might stop at a beautiful spot or moment, but it can never be complete."
While he was creating seascapes on the beach, the opportunity of teaching art classes arose. "People wanted to join in and to my surprise I was able to teach them. Maybe it was my love for the sea that was contagious," he laughs.
As Fanie became more accomplished and known in the art world, he had to make the difficult choice to move away from his beloved sea. "It was one of the saddest days of my life when I faced the road to the north. But an artist also has to eat. There were more opportunities in Gauteng and surroundings and my art has taken off since. However, I cannot live in the city, so the bush will have to do until I return to the coast," he says.
Fanie mostly paints without photos or other references. "The sea is in my head and my soul. That is why I return to the coast every two months or so just to refresh my memories and to paint on the beach."
Since living inland, He has also started painting landscapes and portraits, which have received raving reviews during recent exhibitions. "I try and diversify, but I find myself returning to seascapes repeatedly. My great love," he chuckles.
He has become a sought-after art teacher and is currently doing workshops at the prestigious Chris Tugwell Art Gallery. "I love teaching people to paint, to see the wonder on their faces when they realise they have captured an image. I still feel like that when I have finished a painting. Did I really do this? Like the sea, art never stops moving. It changes and evolves and takes the artist with it.
It is a wonderful way to live!"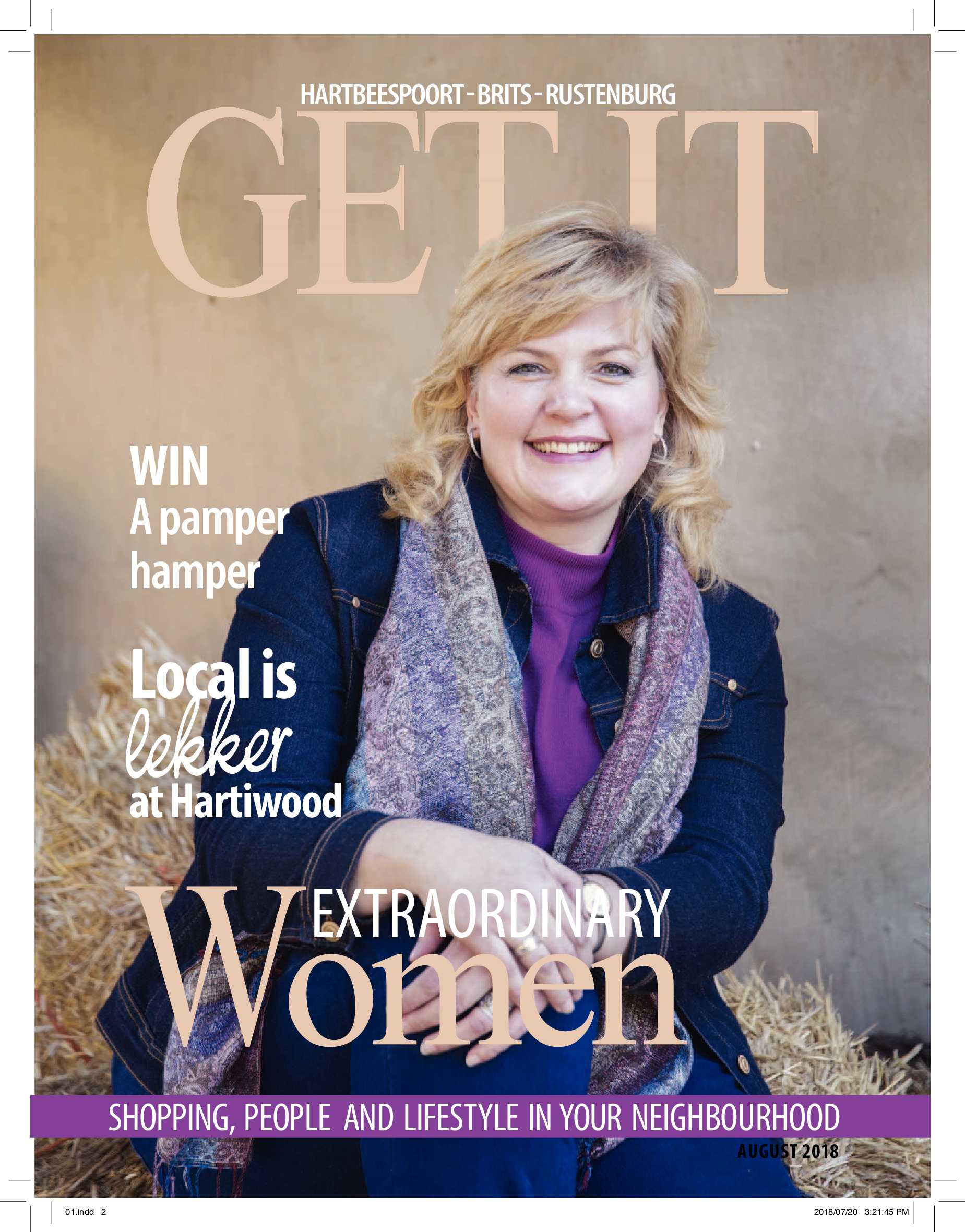 is a national brand of premium free magazines available in centres across the country.
to see other Get It magazines in the network.