August in your garden
What to do to get your garden ready for blooming spring:
Spring clean the whole garden – prune, weed and do a general cleanout to see what you have and what you need.
Do not be in a hurry to remove the frost covering on frost sensitive plants yet.
Be on the lookout for cancer-affected aloes. Visit your local GCA garden centre for some options on treating them.
Up-cycle your patio – use old wheelbarrows, boots, leaking buckets or discarded kitchenware as containers for herbs, succulents or other plants. Take time to display all you have planted up in an artistic way to please your eyes and senses.
Repair and paint old trellis frameworks or burglar proofing panels, and use them as a framework for small vertical gardens against a wall to grow herbs, or fix them horizontally to be hanging places for light-weight hanging baskets or very fashionable kokedamas.
Planting roses in their still dormant state, allows them optimum growing conditions and plenty settling time before the hot weather in the approaching months.
Plant these flowering seedlings by the end of August: lobelia, impatiens, petunia, dianthus, lobularia, marigold.
 Get your roots in!
If your wintergreens like cauliflower, broccoli and cabbage are all harvested or spent, take advantage of the still cool weather for quick sowings of carrots, beetroot, radishes and turnips which germinate well in low ground temperatures. They have a much better flavour in cool months and save space as they ground downwards. They are also perfect for crop rotation after growing members of the cabbage family (which are gross feeders) as they prefer poorer soil.
Rose care for August
If not done so in July, roses can still be pruned in August, especially in very cold areas. Climbing roses require attention this month. To open up space for new growth, older branches can be removed, and the remaining stems from the previous season, tied to a support, as horizontally as possible.
Tying stems horizontally activates all the eyes along the stem, which then produce shoots and flower. The result is many more flowers along the stem rather than just a few at the end, if they are allowed to grow upright.
Pruning duties
Early spring is the perfect time to prune woody shrubs, especially foliage plants which are not influenced by a specific flowering season. They will re-grow fast as the temperatures start rising. It is sometimes necessary to prune quite drastically to knee height, in order to encourage new growth at ground level once again, cutting out ugly old bare branches below, rather than allowing them to sprout new growth at eye level. So, if some of your shrubs have grown into bare legged, gnarly old bushes with just some growth at the top, bite the bullet now!
Plants that can be pruned firmly include poinsettia, plumbago, tecoma, hypericum, heliotrope, solanum, canary creeper, golden shower and buddleja, which will have finished flowering.
Do battle with snails 
Snails and slugs in winter rainfall areas will give it their best shot to feast on all your soft new spring growth and plantings, in late winter and early spring. Make life difficult for them in the garden by using organic or chemical snail pellets, but to stop pellets from disappearing into the soil or falling into the wrong hands, cut a plastic bottle in half. Bury it into the soil with the neck end just peeking out. Feed pellets into the opening. This will ensure that only the snails get to them.
Feeding is priority now
Your garden is awakening from a long and cold winter… boost your plants' energy levels and invigorate the soil to ensure you get the best out of your garden this season:
Feed spring-flowering bulbs with specialised bulb food.
Feed hydrangeas with specialised acid fertiliser if you desire blue flowers.
Supply a fresh layer of compost to all beds, feed with a general slow releasing fertiliser, water well and apply a final layer of mulch.
Feed tropical fruit trees.
Feed roses, if not done so after pruning in July.
Feed acid loving plants like azaleas, gardenias, camellias and brunfelsia with an acid fertiliser, to correct yellowing leaves and mulch with pine needles or pine bark. Find these elements at your local GCA Garden Centre.
Lawns need love
August is lawn time! If there is one area of your garden that absolutely needs your attention, it's the lawn.
'Spring Treatment' refers to the low mowing, spiking, feeding and firm raking of your existing lawn. Lawn dressing is then applied in a generous layer covering the existing lawn so just the tips are visible (1 bag should cover 2 – 3m²). Water deeply and consistently for the next week, until your lawn rejuvenates.
Start planting summer bulbs
In late August you can start planting all the beautiful summer-flowering bulbs like gladiolus, calla lilies, cannas, spider lilies, George lilies, tuberoses, galtonias, schizostylis, liatris, crocosmias, eucomis, and storm lilies.
Bedding besties – Petunias
Petunias are colourful annuals which can be planted all year long. On a philosophical level, this might be the top annual to plant in great swathes if one feels the need to look at happy flowering faces. And on an esthetical level, there could not possibly be another annual plant that is available in so many colour shades and growth habits than the petunia – cascading for hanging baskets and retaining walls, in miniature form for small spaces, upright-growing with large blooms for eye-catching flower beds, and ground-hugging, long-flowering gap fillers for everything in between!
Sit back and wait the last days of winter out for a stunning spring garden!
For more information on bringing life to your garden, visit  www.lifeisagarden.co.za.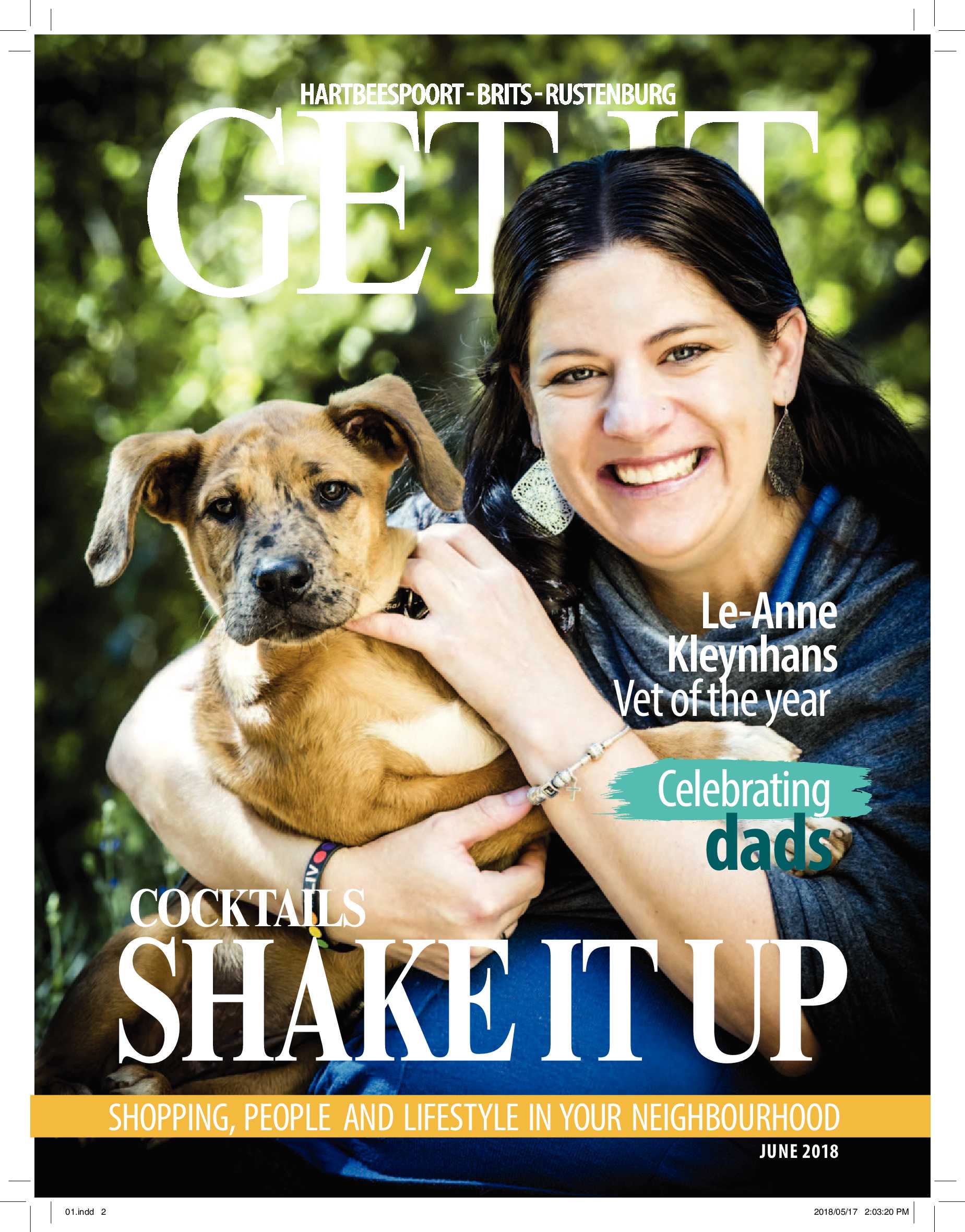 is a national brand of premium free magazines available in centres across the country.
to see other Get It magazines in the network.