A passion for fashion
Tell us a little bit about yourself
"I am Bolaji Adeoti and I live in Rustenburg. I am primarily a medical practitioner in private practice and a couture designer. Couture Esperanza, my dress design business, has studios in Rustenburg and Pretoria. I mainly design couture bridal and evening dresses. My dresses have been featured on a number of fashion platforms nationally and internationally."
How did you become involved in designing?
"My passion for dressmaking started way back as a young boy, it was one of the earliest talents I exhibited. I was only around five years old and at first, I made dresses with newspapers and then progressed to my mom's old clothes. My models at the time were my little sisters. There was never a dressmaker in my family, it was a wild talent. I had no one to show me how and I just kept on trying and experimenting. With the internet came a lot of opportunities to learn by watching online tutorials. I also learnt by watching other designers I met along the way. I am a self-taught designer and it has been a long journey of learning and research to develop my unique way of doing things. I also believe that being a science student helped a lot, because dressmaking is applied geometry. We can learn to become anything we dream of and the best school is life itself. "
Why become a medical doctor?
"I come from a family of great scholars where the minimum qualification one should have is a university degree. I was a good student, so combining fashion with academics was no big deal. Fashion to me was a talent, something I did for pleasure. Both my parents are health professionals and I love biological science and medicine, so medicine was the natural way to go. I studied medicine but never stopped making dresses. I have a post graduate qualification and I have practiced medicine for about 15 years."
Tell us about the highlights of your designing career.
"It's been a long and interesting journey with loads of fun and challenges. I wouldn't trade the experience for anything in the world. My experience has taught me that one can achieve anything as long as you believe and work hard. And never give up, no matter the obstacles. I remember so clearly the days of making dresses with newspapers. The first dress I made using my mom's old clothes, was for my little sister. It was a short dress with a peplum on the waistline. I hand-stitched the dress as I had no sewing machine. I only had my brain, two little hands, a pair of little scissors, a roll of cotton and needle and a huge determination to succeed against all odds. I made more dresses and improved my dressmaking skills. My mom noticed that something was going on and she arranged for me to get an old hand-driven sewing machine which made a huge difference! I started making dresses for more girls in the neighbourhood and even designed my elder sister's wedding dress. In 2015 I went into private practice and had more time available. I was able to open my couture business to the public. I have been featured nationally and internationally on platforms such as TopModel SA and Milestones Global Pageant in Russia, where my dress won best national costume."
What do you do to relax?
"I enjoy gardening where I get to plant and nurture flowers. I also love driving and walking through the countryside to view land forms and plants and animals."
"The future is filled with great opportunities. I am a story that is being written."
Any advice for young people that want to become involved in the fashion industry?
"My advice is simple. Whatever great thing you can dream of is possible. It takes determination, hard work, faith, and believing that all will be well. And keep moving when bad times come, because such times do not last. The sky is not the limit."
Where does your inspiration come from?
"Nature inspires me a lot and I also get really inspired when I come across a piece of fabric and the fabric "sings" to me! Then my creativity is awakened, and ideas flow. I then look for the best model to do justice to the dress. Although my garments are designed with a person in mind, it will fit the average person. And that's how it all comes together. I don't do ready-to-wear designs, my designs are glamorous garments for special occasions."
You must live a busy life juggling a career as a doctor and a designer? Tell us about a typical day in your life.
"It's an interesting life but can be a little hectic at times. However, I am blessed with a good team of co-workers and this makes life a lot easier for me. I focus mainly on supervisory roles and the technical aspects of my work. I make sure the design is right and the correct materials are used. I do checks at specific points to ensure quality is maintained. And I always make sure I check each dress before dispatch. The nature of my work makes it difficult to find time for a holiday, but I try my best to stop when I feel it is necessary to take a break."
What does the future hold for you?
"The future is filled with great opportunities. I am a story that is being written. I look forward to becoming a world class brand. And I also want to use the fashion platform for charity work and community development."
Contact Bolaji on 082 508 5922 and follow him on Facebook Couture Esperanza.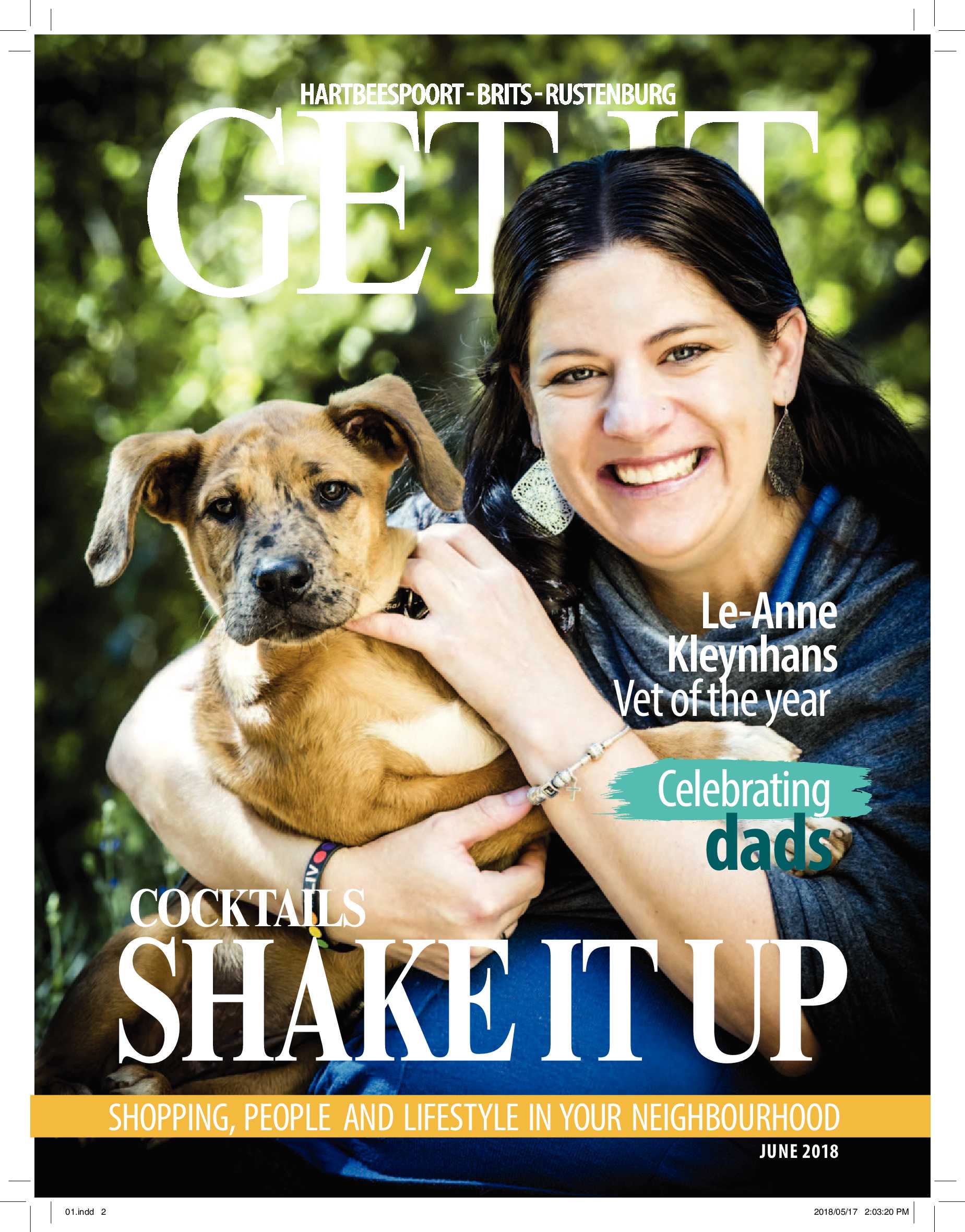 is a national brand of premium free magazines available in centres across the country.
to see other Get It magazines in the network.